Hershman + Walker: new work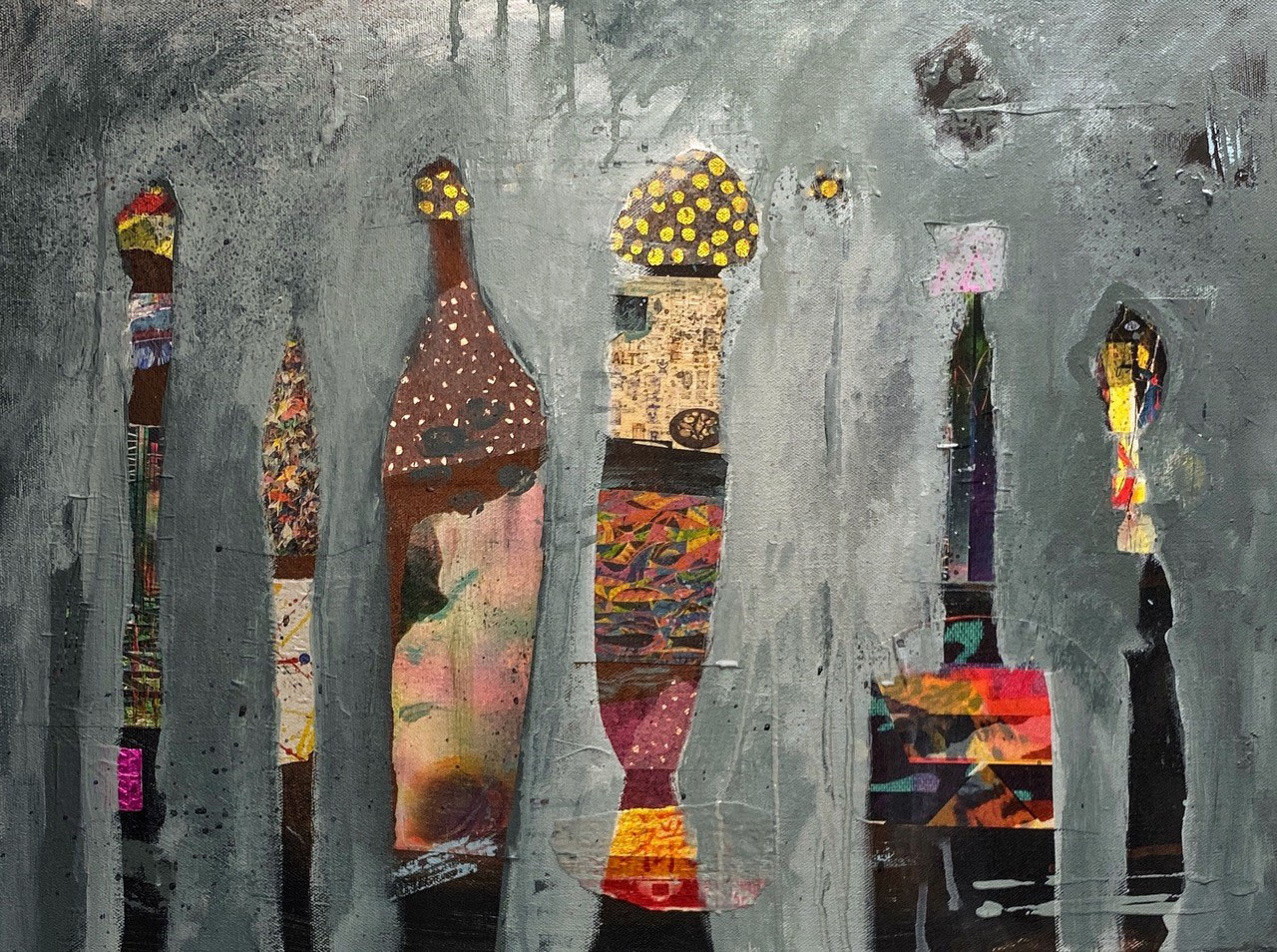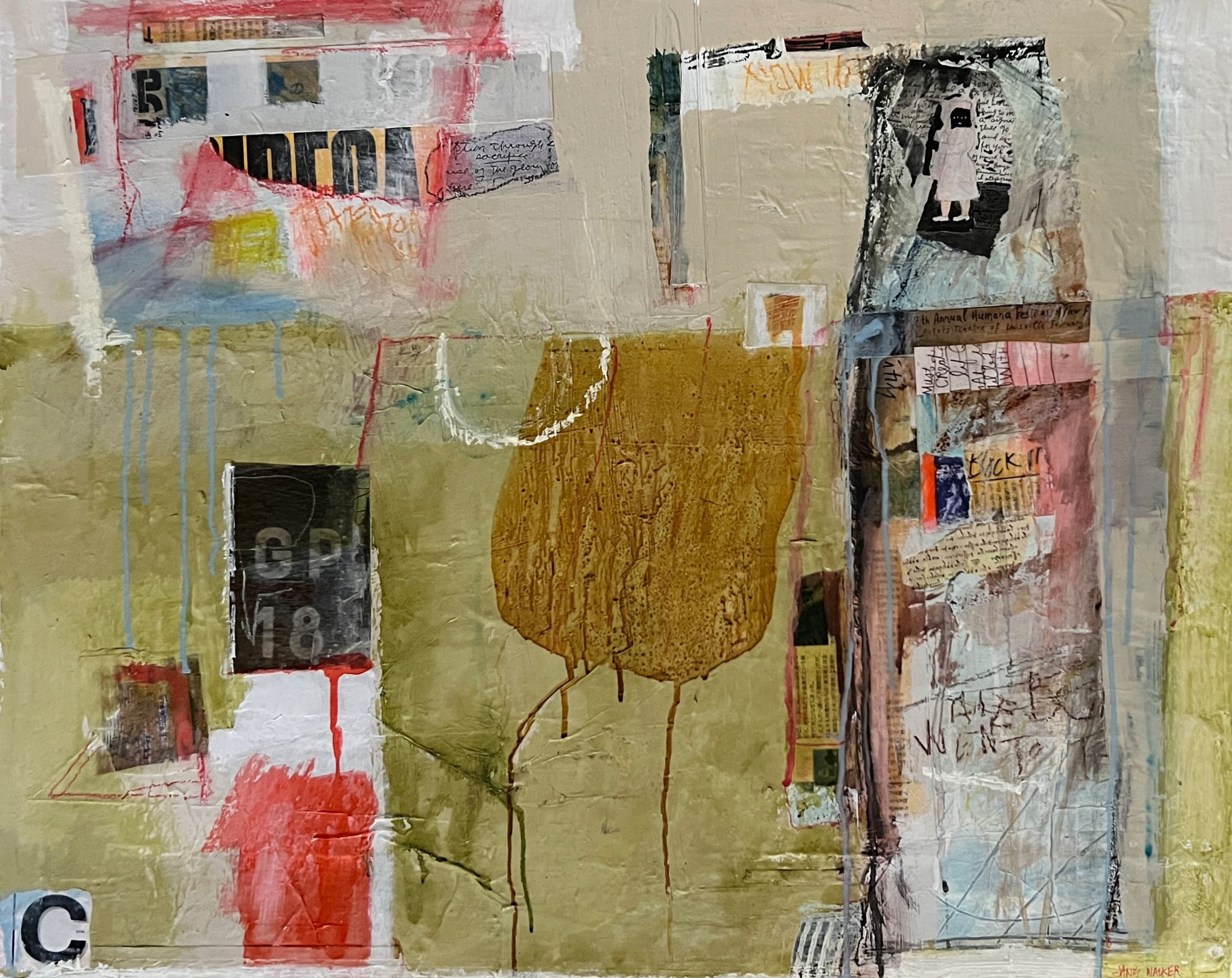 March 4 – April 15, 2022
Opening Reception: Saturday, March 5 at 2–4 pm
Color | Ink Studio & Gallery is pleased to present an exhibition of new work by artists Claudia Hershman and Janis Walker. Their wonderfully abstract mixed media paintings incorporate elements of collage and mark-making—and are not to be missed.
You are invited to attend the Opening Reception on Saturday, March 5 from 2–4 pm. It's free and open to the public. A 10% discount is available on purchases the day of the Reception in the Gallery or online. The exhibition runs through April 15.
Visiting the Gallery
We encourage you to explore the virtual tour of the exhibition below. Click or tap on the arrows to walk through the Gallery, click and drag to look around, or scroll to zoom in and out. To see an individual work, scroll down to find it in the listing of the works on display.
Artwork on View
The individual works on view in the exhibition are shown below. Click on an image for more details.