Fran Seikaly: "The Art of Pastels"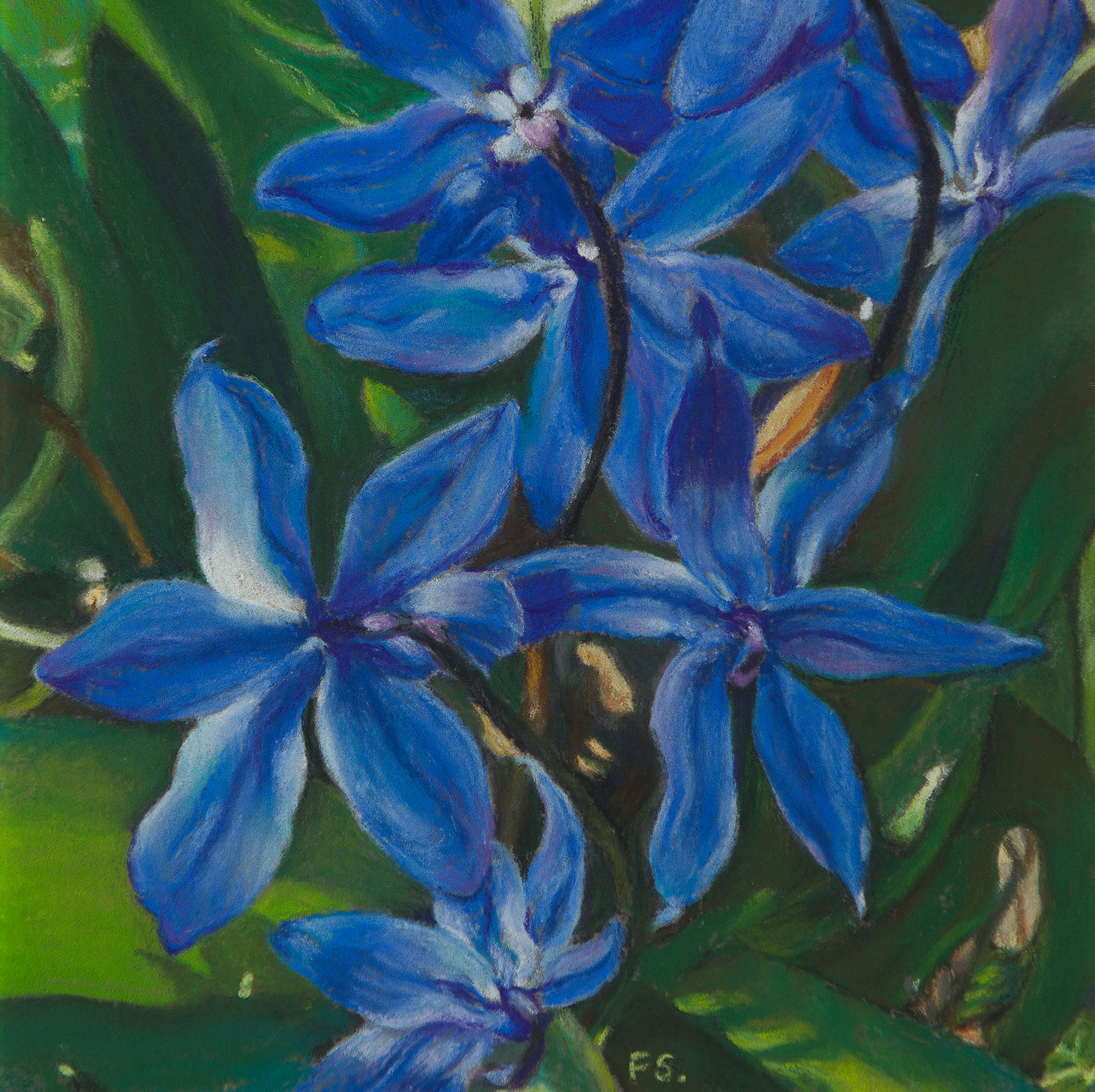 July 8 – August 26, 2022
Reception & Artist Talk: Saturday, July 23 at 2–4 pm
Color | Ink Studio & Gallery is pleased to present "The Art of Pastels", an exhibition of pastel paintings by award-winning artist Fran Seikaly. The works selected for the show include misty landscapes, portraits, botanicals, abstracts and cloudscapes. "I value pastels for their color, ease of use and the softness of the final painting," says Seikaly. The exhibition opens on July 8 for seven weeks.
The public is invited to attend the Artist Reception on Saturday, July 23 from 2–4 pm. It's free, and Fran will greet visitors and talk about her work. There is ample parking in the lot and on the side streets. The exhibition is on display through August 26.
Fran Seikaly is a professional artist and art instructor in Southeastern Michigan. She attended the Kendall School of Design and the Center for Creative Studies, holding a B.S. in Art Education and a Masters of Education from Wayne State University. She continues her education through community education classes. "There is always something new to learn," notes Seikaly. After taking a class in pastels fifteen years ago, she now shares her knowledge and teaches other artists about this expressive medium.
Visiting the Gallery
We encourage you to start your visit to the Gallery by exploring the virtual tour of the exhibition below. Click or tap on the arrows to walk through the Gallery, click and drag to look around, or scroll to zoom in and out. If you see a work you're interested in purchasing, scroll down to find it in the listing of the works on display.
If you would prefer to view the exhibition or see a particular piece in person, please click here to schedule your visit, send an email to Gallery@ColorInkStudio.com, or telephone us at 248-398-6119. The Gallery is open most weekdays only by appointment.
And before you leave, please take a minute to sign our guest book.
Artwork on View
The individual works on view in the exhibition and available for purchase securely online are shown below. Click on an image for more details or to purchase an original work.